How to plan a 2 weeks Japan itinerary?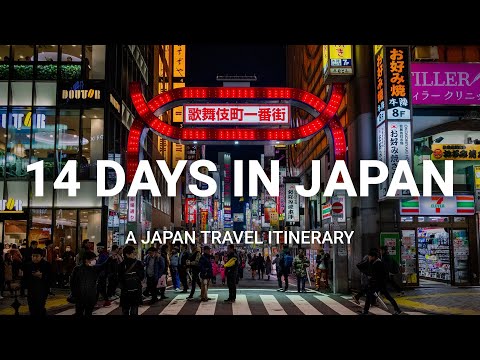 What is it like to travel Japan?
Japan sure is one of the most incredible countries in the world and spending 2 weeks in Japan was the best trip ever. That's why, every year, we return to Japan to explore its off the beaten paths which we love so much.
Where should I Go in Japan for my first time?
My first-timers guide below focuses on Japan's "Golden Route": Major cities such as Tokyo, Kyoto, Osaka and Hiroshima, as well as day trips to experience the beauty of Mt Fuji and the ancient traditions of Nara and Miyajima. Curious to see where an extra week can take you?
What to do in Tokyo in 2 days?
Tokyo has a fairly endless list of attractions, but you can get a lot done in a day if you're strategic about it. On day 2, start early at Tsukiji Fish Market which is bustling with activity long before the sun comes up.