When is the best time to visit Hawaii for good weather?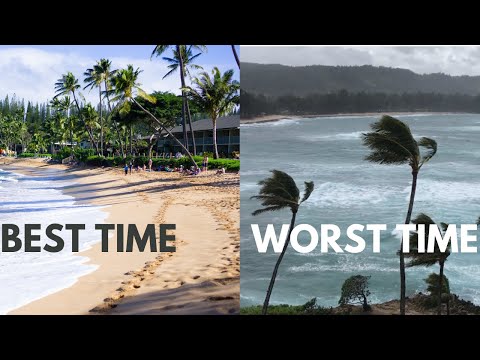 When is the best time to go whale watching in Hawaii?
Best Time for Whale Watching: Whales head down from Alaska to Hawaii every year for the winter, from December through April. The peak time for sightings runs from late February through early March, after the calves are born.
What is the best time of year to visit the islands?
Spring and fall are two of the most delightful seasons to visit the islands. Fewer crowds, serene ocean conditions and pleasant weather make it an ideal time to explore the islands. In May, you'll be bombarded with gorgeous flowers. In October, you'll be treated to crystal clear blue skies and friendly trade winds.
What is the weather like in Hawaii in the winter?
As the tradewinds pick up over the winter months, so do the showers, and surf swells, particularly on the north/northeast (windward) shores of each island. The weather is warm year-round, with average highs in the winter of 78-82ºF (26-28ºC) and 83-88ºF (29-31ºC) in the summer months. Learn more about Hawaii weather.